Discover the Future of Pipeline Inspection with EMPIT
CORROSION DETECTION: Pinpoint active corrosion defects accurately. Elevate your External Corrosion Direct Assessment (ECDA) game.
3D MAPPING: Receive data for every cm of your pipeline with the world's most accurate XYZ 3D technology.
CMI TECHNOLOGY: Inspect and digitalize all buried and unpiggable pipelines from above ground . No digging. No operational disruption. All clarity.
DRONE-POWERED: River, city or land, we cover all terrains.
Protect your buried assets with a worldwide unique technology now!
»Through the development of CMI - EMPIT reinvents pipeline surveying.«
Ruslans Sarkevic | VTTI Terminals
WHAT CAN CMI OFFER?
THE MOST POWERFUL ALL-IN ONE SOLUTION FOR REMOTE MAPPING AND INSPECTION OF BURIED PIPELINES.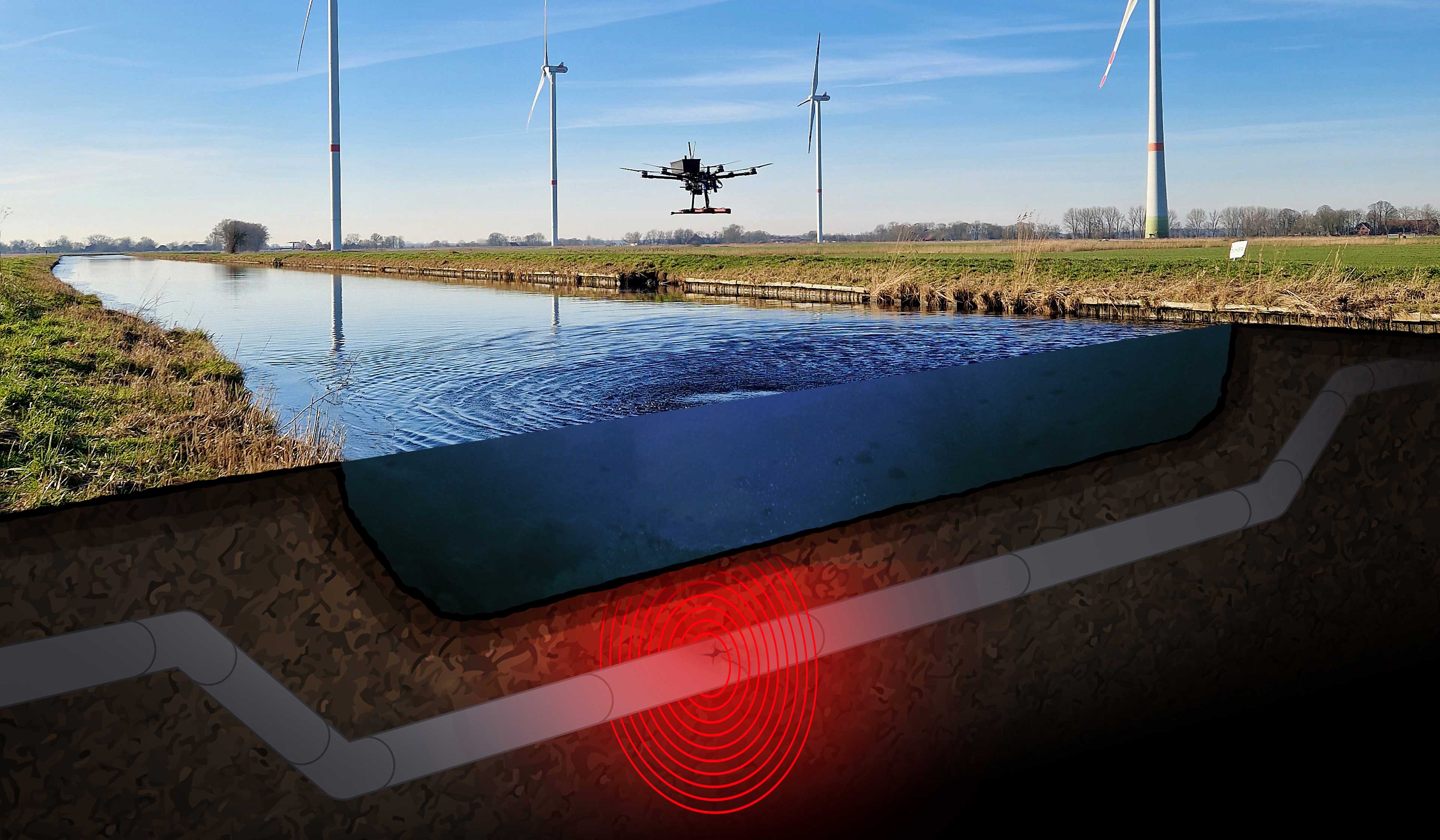 »CMI's probability of detection was at almost 100% and we use it to inspect our entire network.«
Per Just | Managing Director SWG
OUR TECHNOLOGY
Receive 3D data for every 1 cm of pipeline

It's for a reason that we are amongst Germany's Top 100 innovators. Because our mission is to overcome these inspection challenges and, together with our clients, continuously improve the safety and reliability of all pipelines.