ABOVEGROUND INSPECTION FOR BURIED PIPELINES
EMPIT is a new leading company in the field of magnetic surveying for the purpose of contactless pipeline inspection. A novel approach, field experience and commitment have enabled us to develop something groundbreaking for the pipeline industry:
CURRENT MAGNETOMETRY INSPECTION | CMI
Aboveground inspection developed to inspect and map underground buried pipelines.
In-Service inspection for buried pipelines without soil removal.
Works independent of pipeline geometry and is designed to inspect unpiggable pipelines.
Overcomes the major limitations of modern In-Line Inspection (ILI) tools such as smart pigs, crawlers or free floating tools.
Information provided by CMI cannot be provided by traditional integrity tools or inspection companies.
»Through the development of CMI - EMPIT reinvents pipeline surveying.«
Ruslans Sarkevic | VTTI Terminals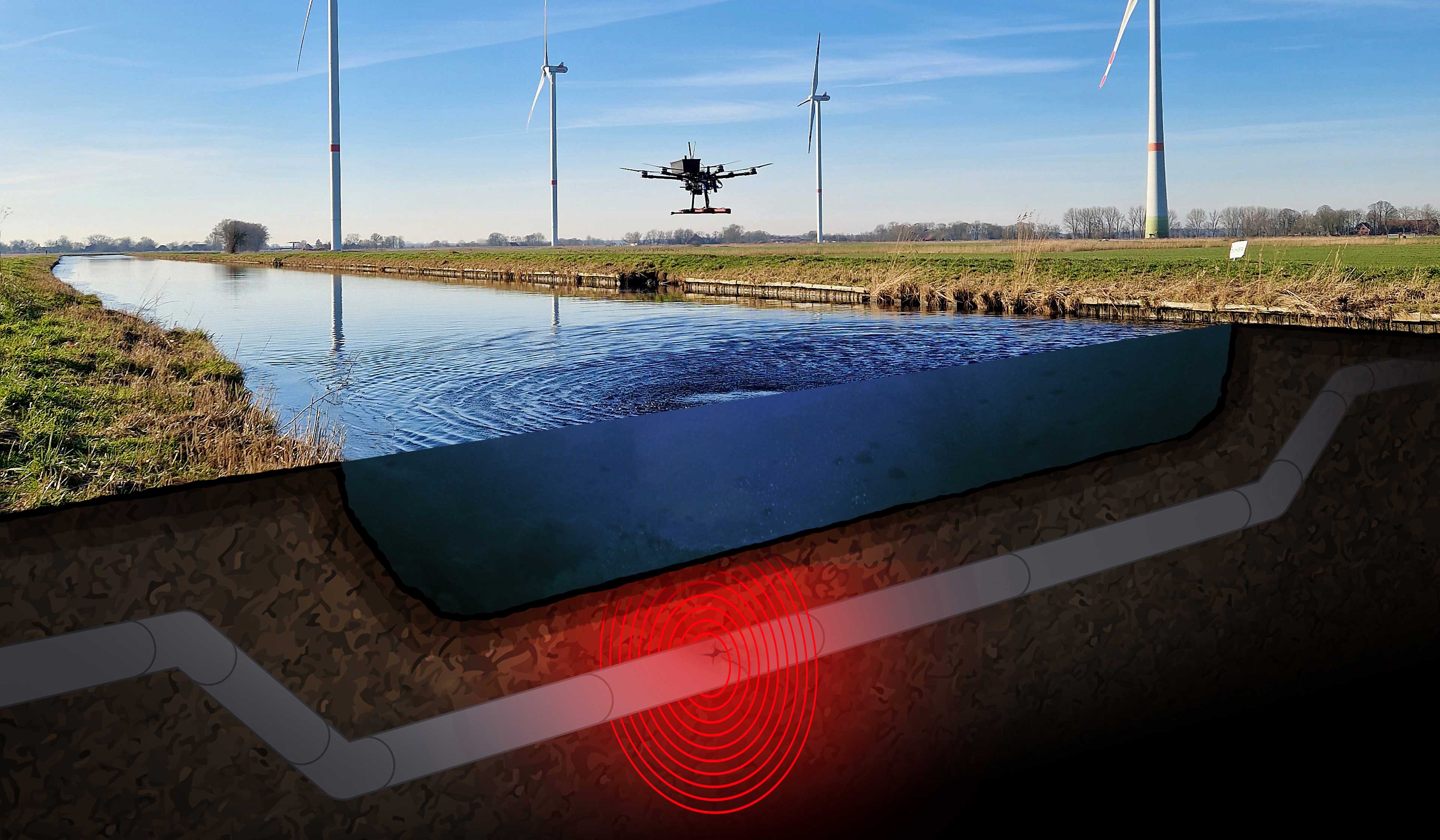 WHAT CAN CMI OFFER?
THE MOST POWERFUL ALL-IN ONE SOLUTION FOR REMOTE MAPPING AND INSPECTION OF BURIED PIPELINES.
»CMI's probability of detection was at almost 100% and we use it to inspect our entire network.«
Per Just | Managing Director SWG
OUR TECHNOLOGY
Receive 3D data for every 1 cm of pipeline
SINCE ESTABLISHMENT IN
000
VERIFICATIONS PROVEN SUCCESSFUL
000
KILOMETERS OF PIPELINE INSPECTED
000

It's for a reason that we are amongst Germany's Top 100 innovators. Because our mission is to overcome these inspection challenges and, together with our clients, continuously improve the safety and reliability of all pipelines.